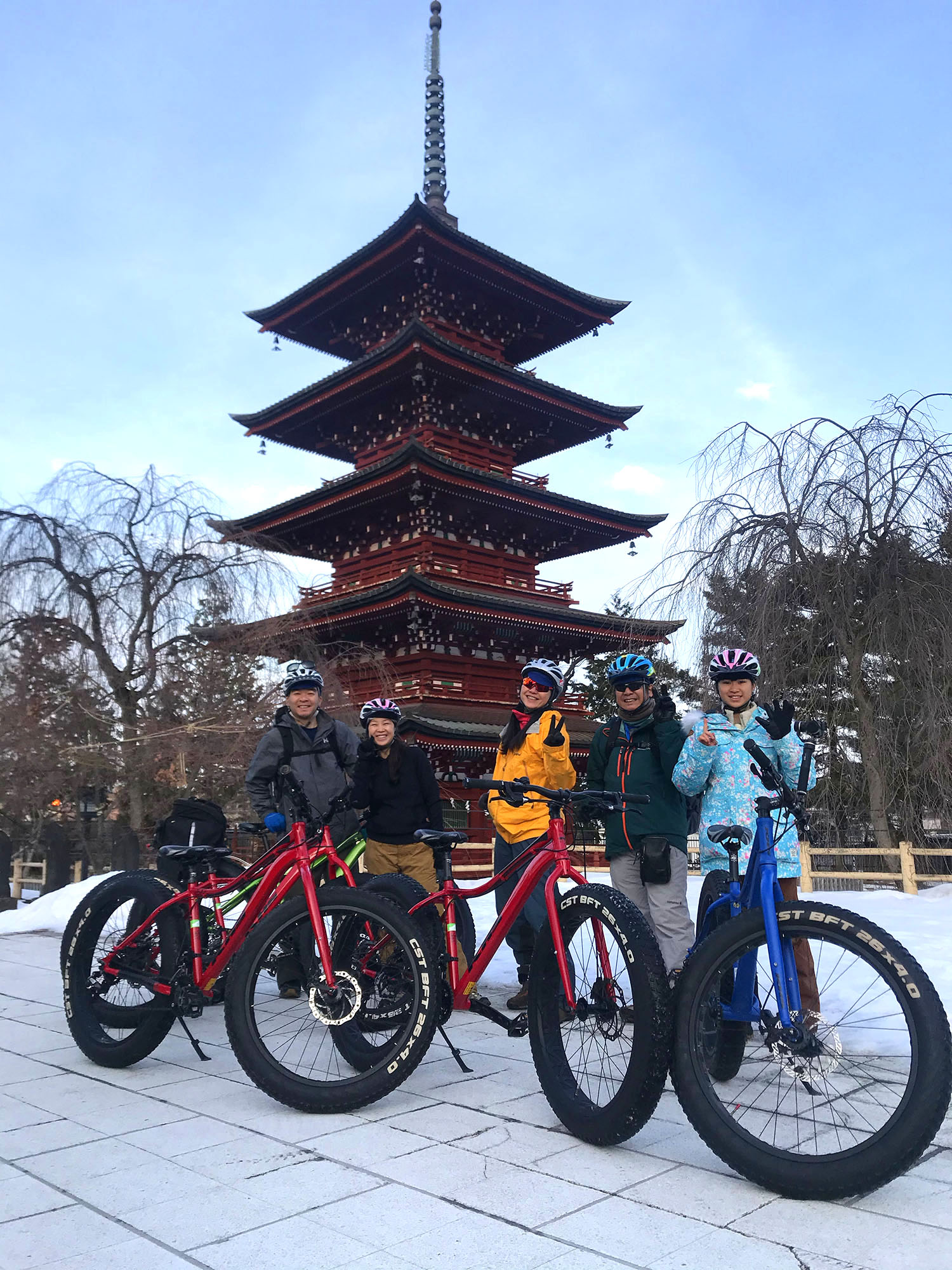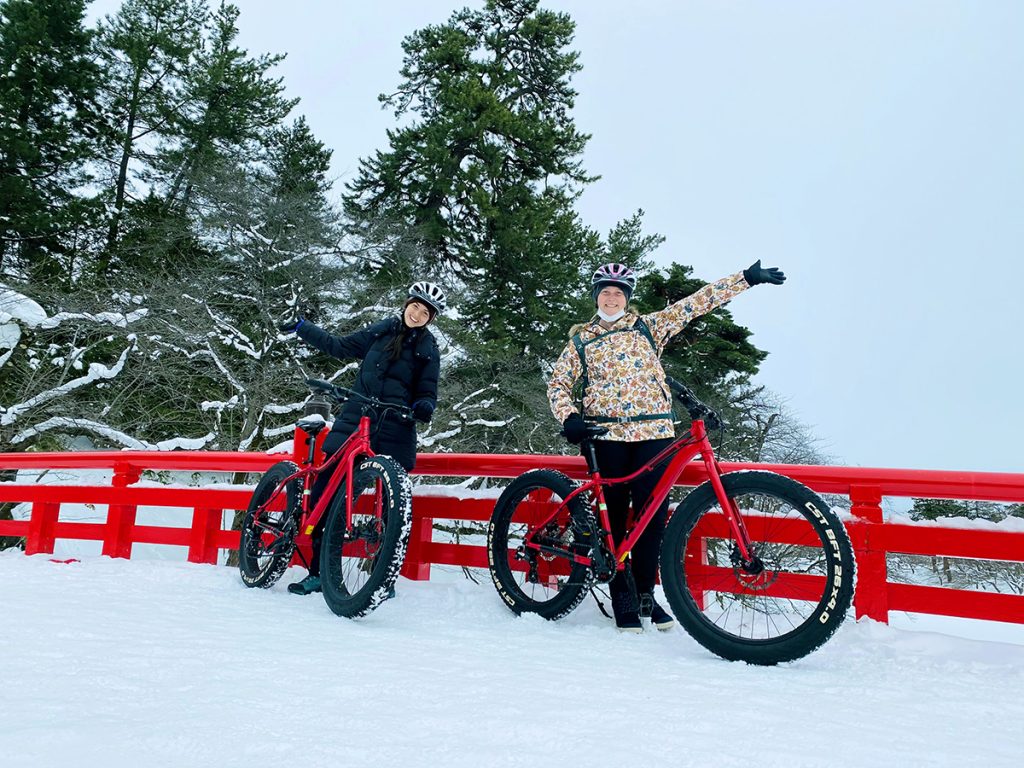 HIROSAKI OLD TOWN POTALING TOUR
2 tours a day (AM / PM)
Time required: Approximately 150 minutes ~ ・ Approximately 7.5km
It is a tour that runs leisurely while feeling the history of Hirosaki
Price
2 people (per person) ¥ 12,000 [total ¥ 24,000]
3 to 5 participants (per person) ¥ 8,000 [total ¥ 24,000 to ¥ 40,000]
* We accept participation by one person ¥ 20,000
* bike / helmet rental included * Consumption tax included
● Morning session: 9:00 to 11:30 ● Afternoon session: 13:00 to 15:30
Capacity
5 people (1 person is available)
Notes: ● About participating in the tour
Please fill out the prescribed application form and participate
* TS insurance has been taken out for the equipment used
In addition, we have taken out liability insurance in the guided tour
However, it is not possible to cover more than the insurance, so it is recommended that the participants take out accident insurance.
* Please note that the course may be shortened or the tour may be canceled if the guide determines that it is dangerous due to the weather or road surface conditions.
About what customers prepare (winter)
Please bring warm clothes and gloves (no mittens)
Ear pads and neck warmers are also required (knit caps are acceptable, long mufflers are not acceptable)
* Wear trousers that do not interfere with cycling (care should not be entangled in the chain)
* Helmet and spare gloves will be provided (included in the price)
* In addition, the guide will advise and follow you.
Cancellation policy
On the day: 100% of the total charge
The day before: 50%
2 days ago: 40%
Up to 3 days ago: Not required
No contact cancellation: 100%
●Booking

March, 2023
Sun
Mon
Tue
Wed
Thu
Fri
Sat

1

-

2

-

3

-

4

-

5

-

6

-

7

-

8

-

9

-

10

-

11

-

12

-

13

-

14

-

15

-

16

-

17

-

18

-

19

-

20

-

21

-

22

-

23

-

24

-

25

-

26

-

27

-

28

-

29

-

30

-

31

-
●Contact Us